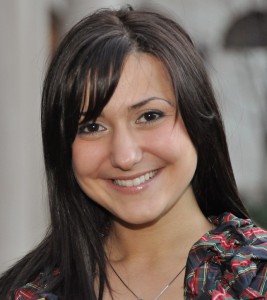 Nusha Balyan is a multimedia producer based in New York City. She's worked with award-winning journalists and filmmakers, most recently on a series of video profiles featured in The New York Times. She's also produced radio pieces for NPR's Latino USA, wrote articles and created short videos for The Huffington Post, produced content and maintained variety of websites, and worked on TV shoots for BBC World News America, PBS's Need to Know and World Compass.
As associate producer at The Story Exchange, a digital media project showcasing women entrepreneurs, Nusha multi-tasked every day on variety of technical and content issues.
Nusha holds a Master's degree from Columbia University Graduate School of Journalism, and is fully bilingual in English and Bulgarian.